You want to create your own website but you are still struggling which domain name to choose? This is one of the greatest challenges on your way.
Nearly all domains which will come in your mind are already taken. I just gained this experience in the last few days and spent a lot of time researching. Finally I ended up using domain name generators which will help you building domain names after entering specific keywords. Here are my favourites:
LEAN DOMAIN SEARCH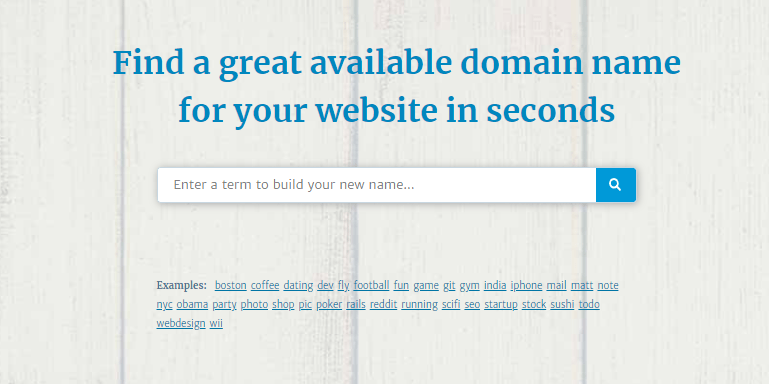 Lean Domain Search was definitely the best one. Just enter a keyword and thousands of recommendations are generated. You can choose if the keyword shall be at the beginning or the end of the domain name and sort the results by popularity, length or alphabetical. My domain name "hackbuddies.com" was a result of the generator there and I am very happy with it.
Check it out:
https://leandomainsearch.com/
WORDOID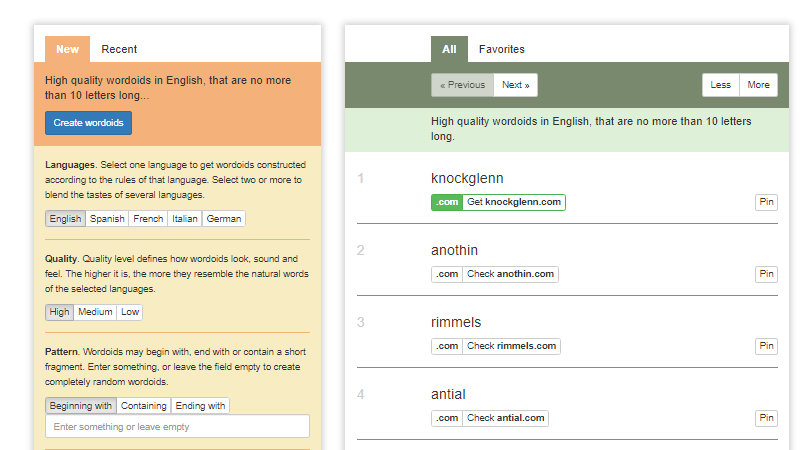 Another awesome tool is called Wordoid. It is definitely worth a try. You do not even have to enter keywords here. Just specify the language, quality and length, after that the words are generated. Of course you can also define a string which the generated word shall include. I got very inspired from this generator and thought it is very useful.
https://wordoid.com/
If there are more cool tools, let me know in the comment section 🙂