After configuring your new webhosting or if you encounter any errors with your services you may need to analyze it to get to the source of your issue, which could be a DNS record for example. There exists a simple but very cool site which is called "MxToolbox". It is available at the following URL and you can use MxToolbox to analyze mailserver and DNS problems
https://mxtoolbox.com
They offer various tools like a mailserver Blacklist check, mail header analysis, MX lookup and many more. I want to show you the tools which I use and like the most thus you get an overview about what is possible there.
MX Lookup
The MX Lookup tool lists all MX records of your domain, ordered by priority field. The check uses the domain's authoriative name servers, so if you make any changes to the configuration, it should show up after another check. Simply enter your domain name in the form field and start the lookup: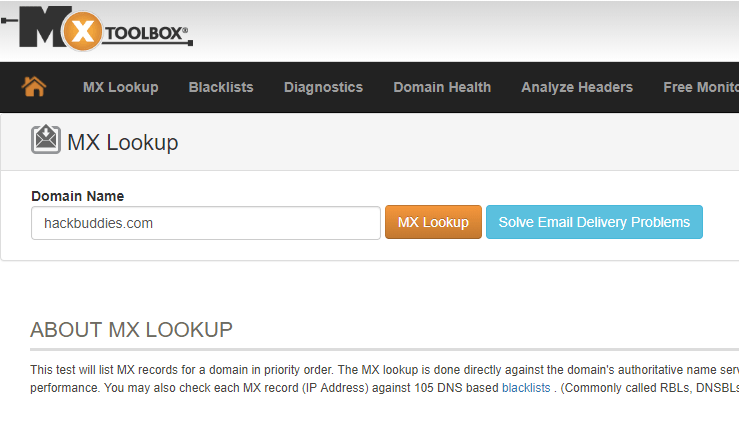 The result looks like the following. It shows my two existing MX records with priorities, hostnames and IP addresses. In addition the reporting nameserver is shown at the bottom.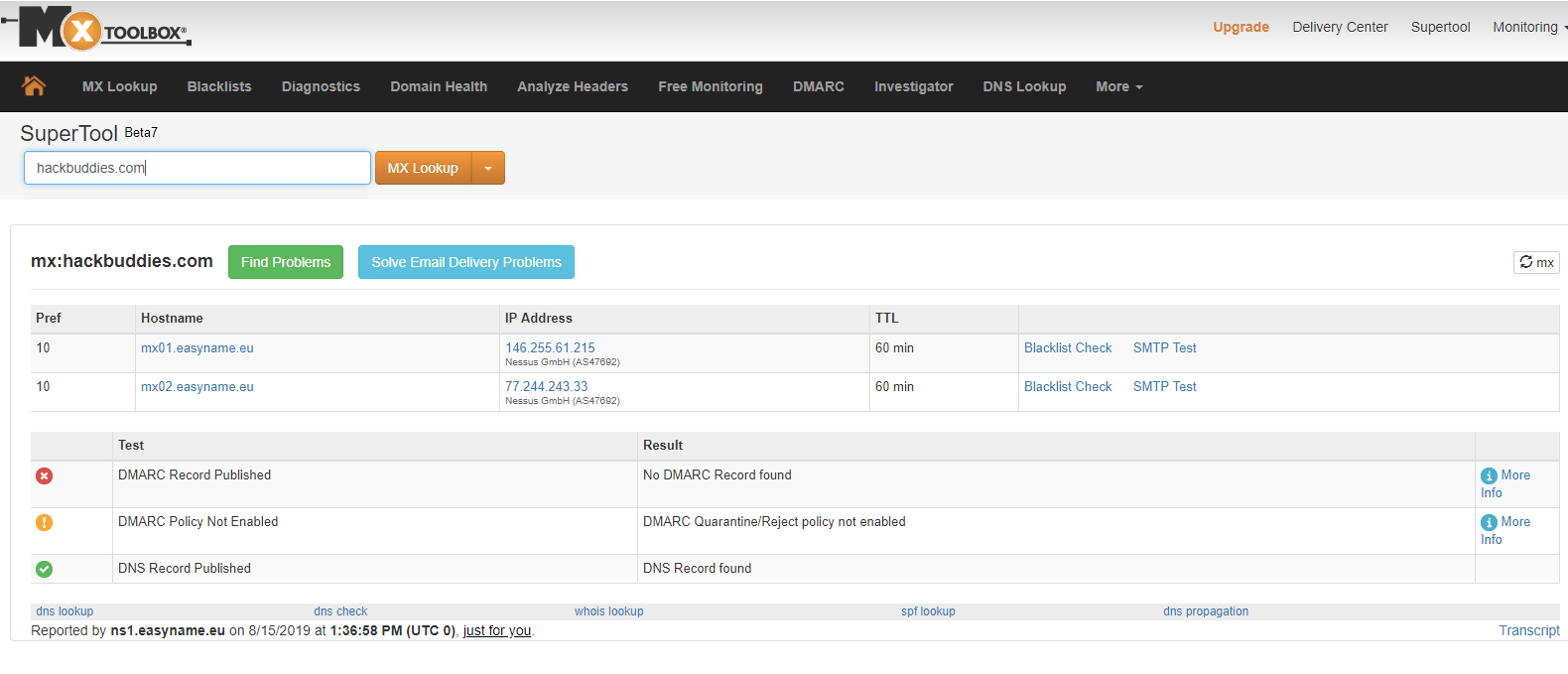 SMTP Test to analyze Mailserver problems
You can directly perform a SMTP test for your reported mailservers. If the server can be reached, a simple SMTP test is performed and can give you more information about a faulty configuration.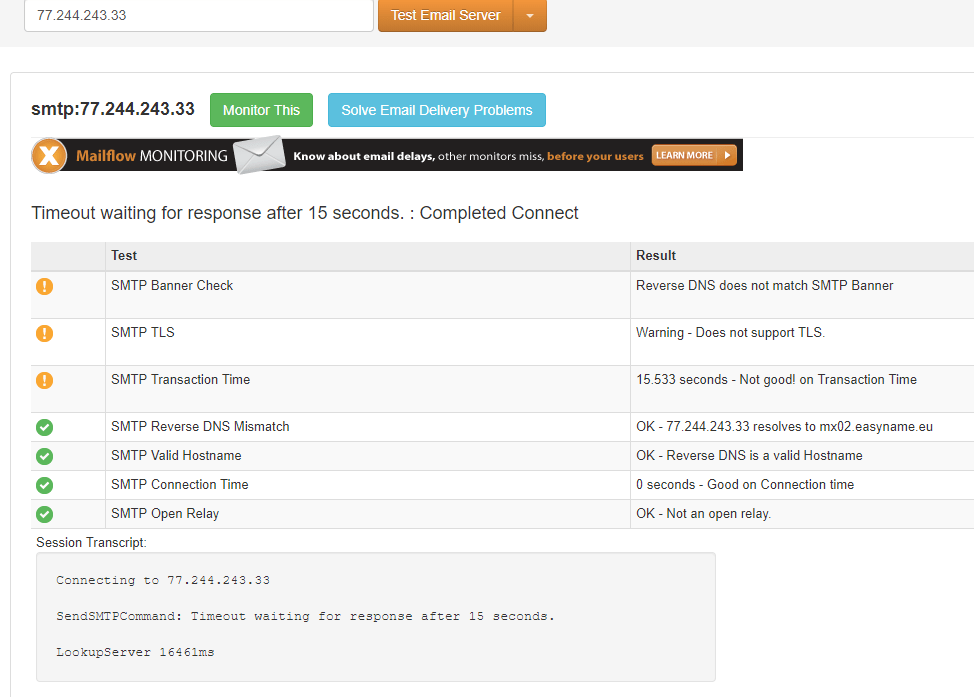 Other tools
If you navigate to "More" in the navigation bar, you can find a bunch of tools and find the one you currently need. Just check it out!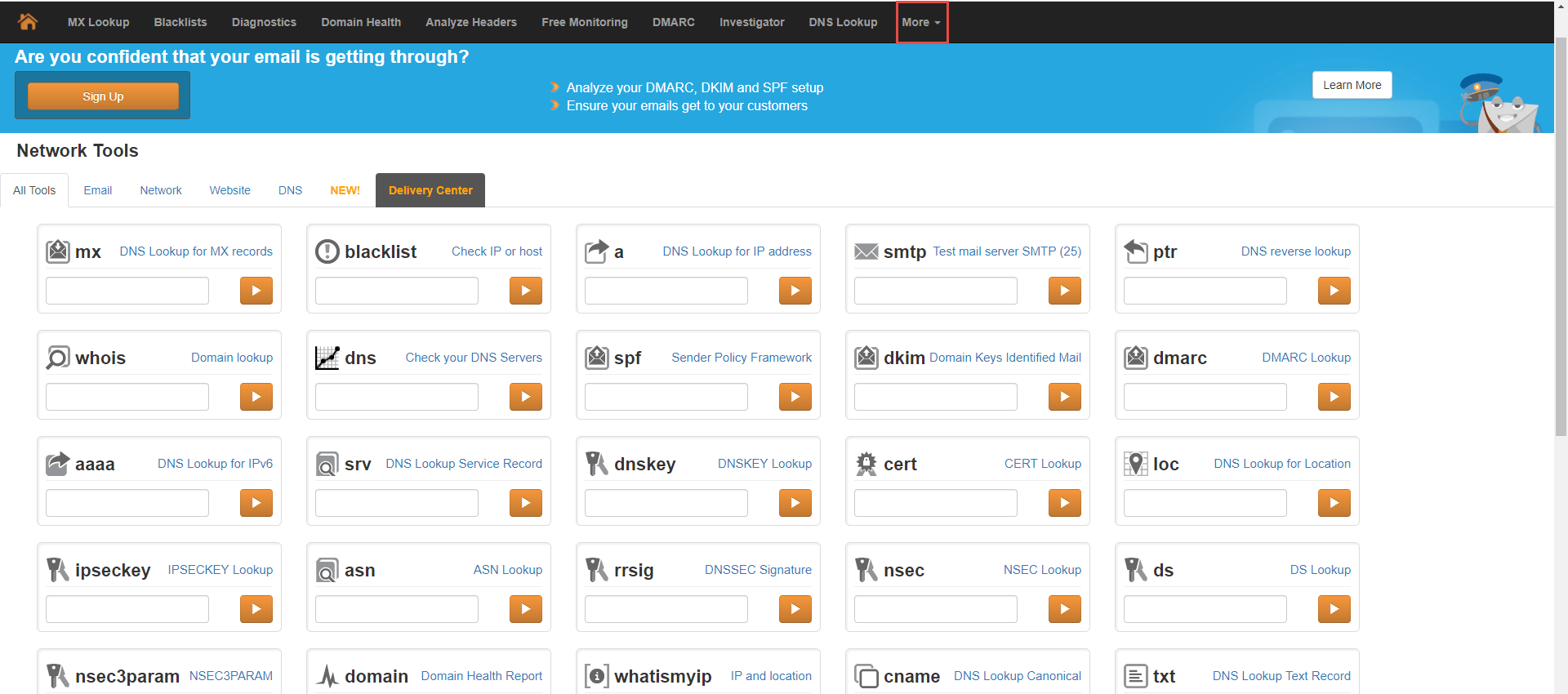 If you need help using MxToolbox to analyze mailserver and DNS problems let me know in the comments.