Introduction
This article covers the SSD and RAM Upgrade of my HP 15-ay045ng (X5Z22EA) Disassembly. Here are the exact specifications, but it might also apply to other models of this series.
Model: HP 15-ay045ng (X5Z22EA)
CPU: Intel Core i3-5005U (2GHz, 3MB Cache, 2 Cores)
GPU: Intel HD 5500 Graphics Card
Memory: 4GB DDR3L-1600-SDRAM
Find all details here and a notebook test here.
I upgraded the existing M.2 SATA SSD with 128GB to a 256GB M.2 SATA SSD because I needed more storage. I also added some additional memory (RAM) because I had one some DDR3L-SDRAM in stock.
To make the upgrade really easy and simple, you should clone your current SSD to the new one. Find here the guide.
Disassembly and Parts
At first please remove the battery, this is still a model with a battery which can be removed and replaced easily 🙂 After removing all the screws, it was quite tricky to remove the backcover since there were some additional hidden screws, check the picture below. If you have removed all screws from the backcover, simply use a plastic card or some plastic disassembly tool which will help you in this step.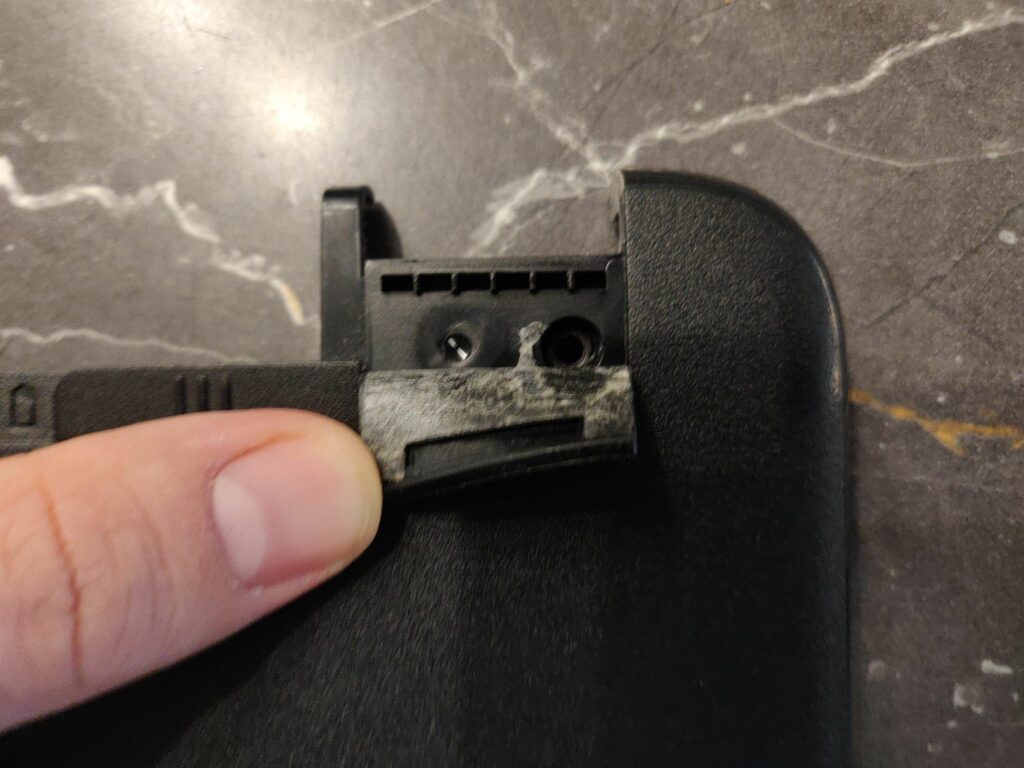 I used this tiny space from the other side with the plastic card to start removing the backcover, just a little hint:
Finally I got it removed:
After removing the backcover you can directly see the M.2 SSD as well as the memory and the cooling system: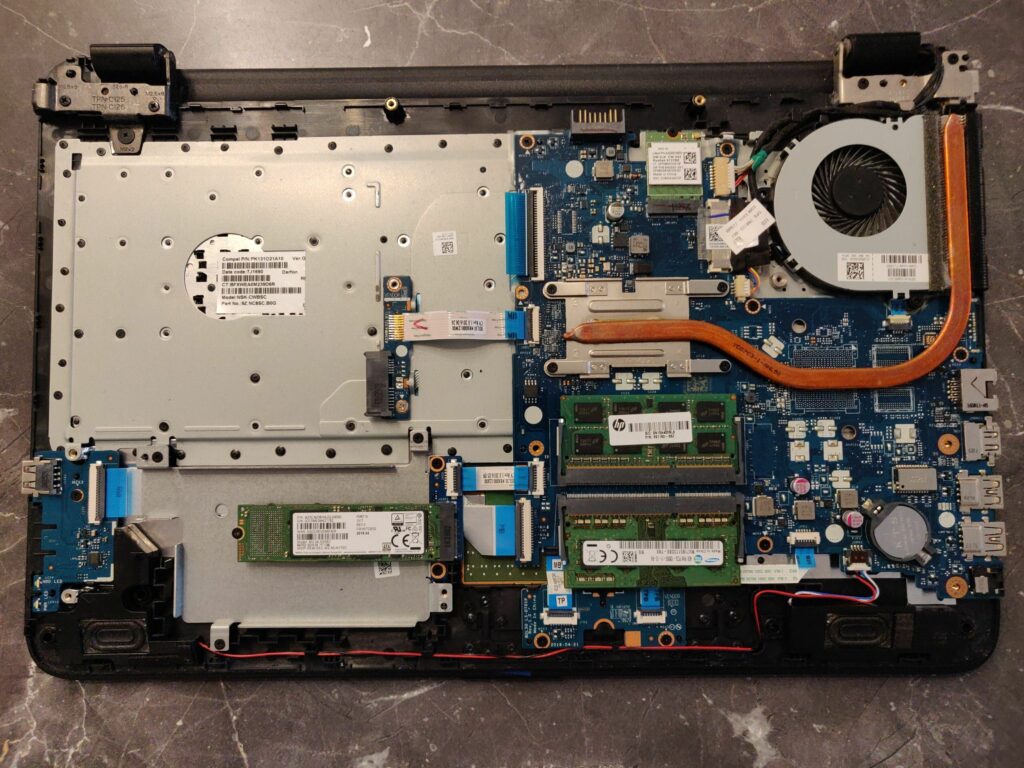 Here is my new M.2 SATA SSD with 256GB: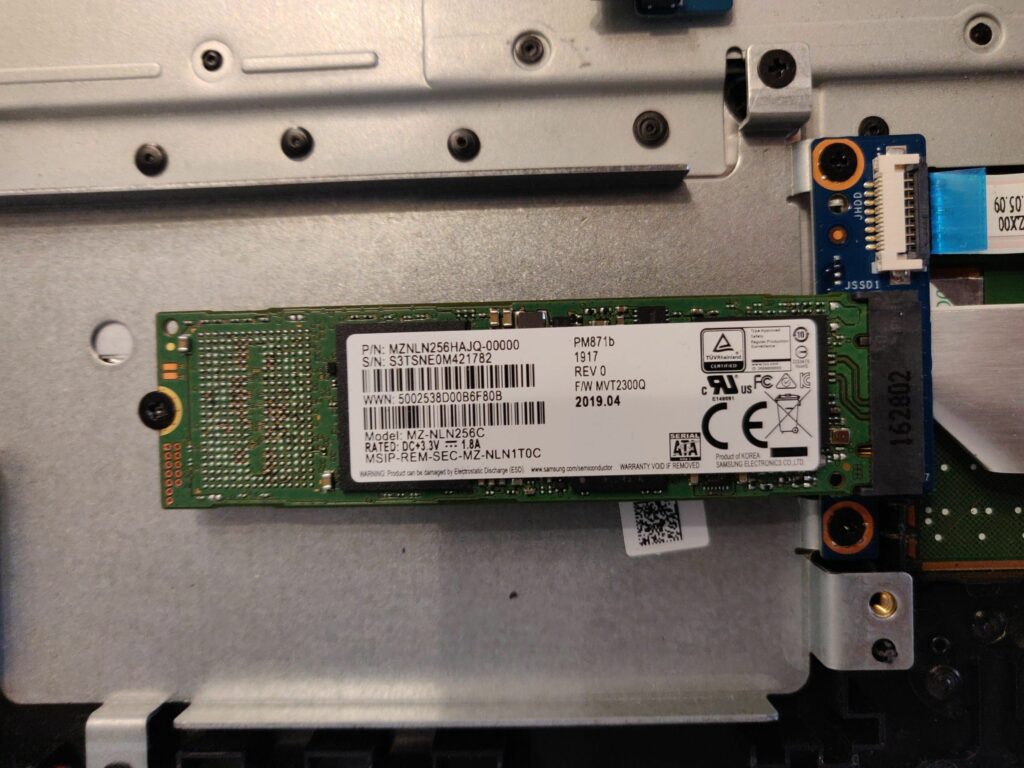 Here are the memory modules: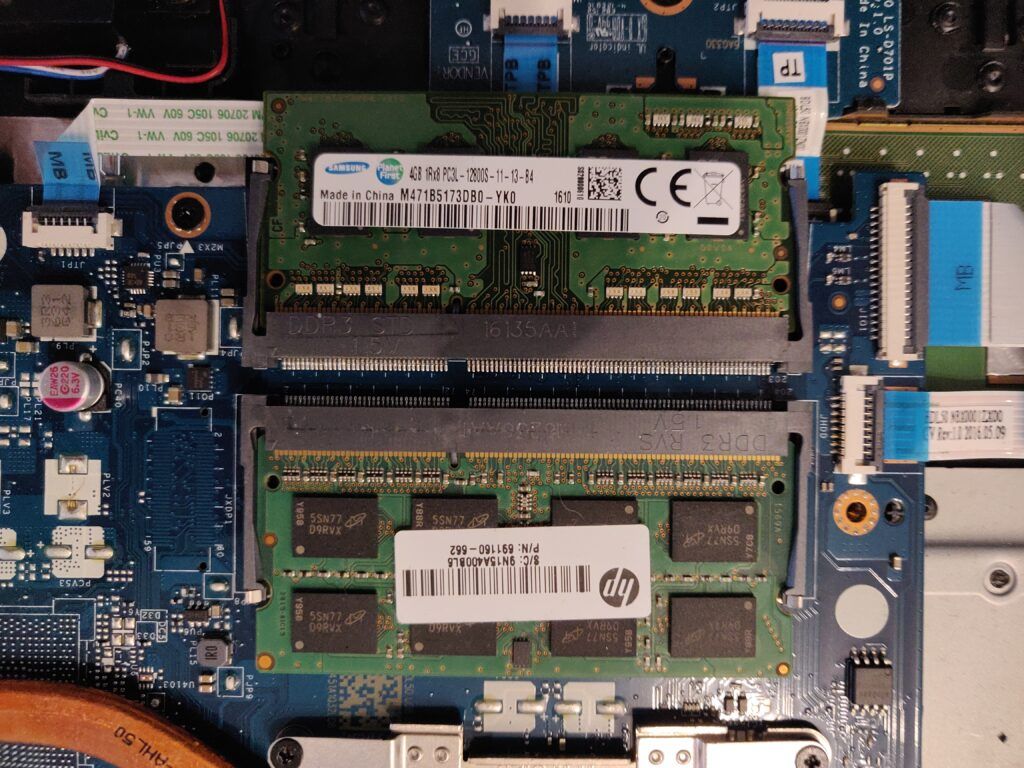 And here the cooling system: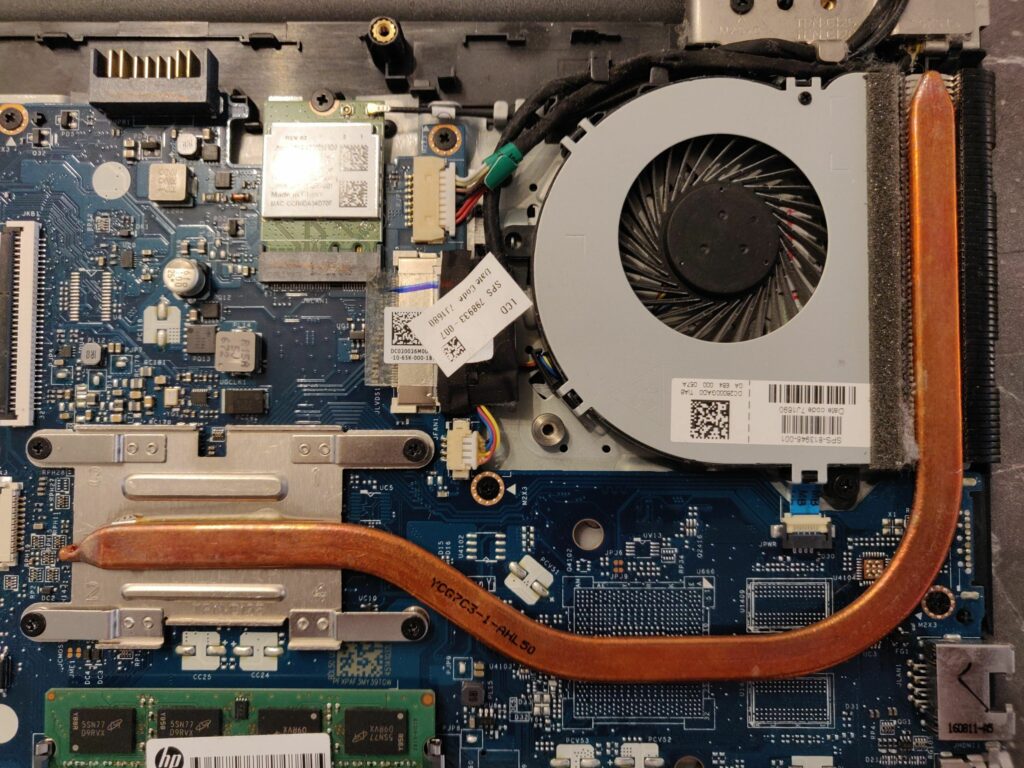 Summary
If you know how to open the backcover and the hidden screws the process is very simple and I highly recommend you to upgrade if you need more storage as the device is really great for the price. I can definitely recommend this laptop because cost-benefit ratio is simply amazing.