Last week I purchased the OSRAM Smart+ LED strips because they were offered for a very good price, so I could not resist 🙂
Delivery Contents
3 LED strips á 60cm
Power adapter
Controller
Extension Cable 90cm
Here are pictures of the included parts:
In my opinion, the cost-benefit ratio is very good. In comparison to other LED strip sets, which are ZigBee-compatible, they are truly cheap.
The only thing I really do not like here: There is just one extension cable for three strips included – So one strip needs to be connected directly to another one. And, the only extension cable is way too short – I think it is about 90cm long, which is for my use case too short. In case you also need a longer or an additional extension cable to connect the separate strips, I recommend you to purchase these extensions, because I already have them in use and they have a very good cost-benefit ratio.
These are two cables with a length of 2m each. In addition, 4 pieces of 5-pin connectors are included, so you can perfectly adapt them to your needs: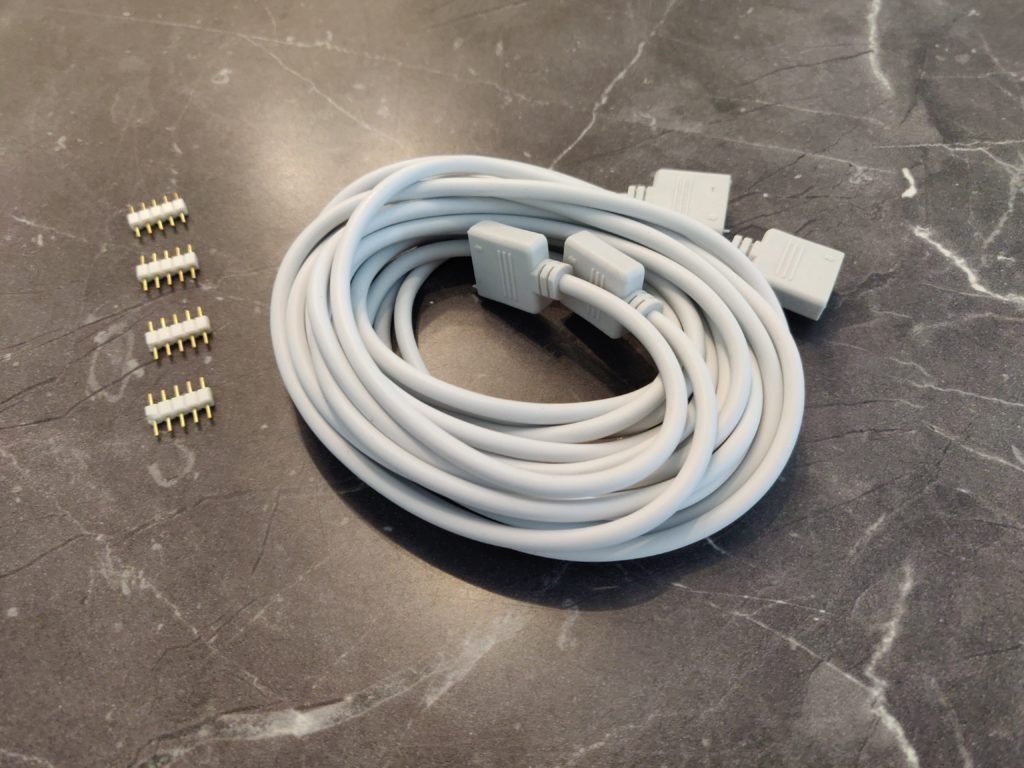 Echo Plus Setup
If you want to set up the OSRAM Smart+ LED strips with your Amazon Echo Plus without an OSRAM gateway, you need to apply the following procedure:
Power it on
Power it off
Power it on again
LED strips are blinking
Search for new devices at the Alexa app on your smartphone